La Montanita Co-op CCF
La Montanita Co-op
New Mexico's largest community-owned natural foods market.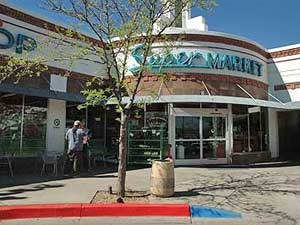 La Montanita Co-op turns 40 years old in 2016. We started with 300 members and a small storefront on the eastern edge of the University. We now have 6 locations in Albuquerque, Santa Fe and Gallup and are owned by nearly 17,000 households in New Mexico. Additionally we have one of the nation's first food hubs, the Co-op Distribution Center that works with 400 regional food producers in a 300 mile radius around Albuquerque. 
We are pleased to participate with Twin Pines Cooperative Foundation to support cooperative economic growth in our area and around the nation.   Our La Montanita Fund, begun in 2011 is a grassroots investing and lending project that provides capital to food producers to grow the regional food system. 
3361 Columbia NE,
Albuquerque, New Mexico 87107
505-217-2001
Fax 505-217-0677